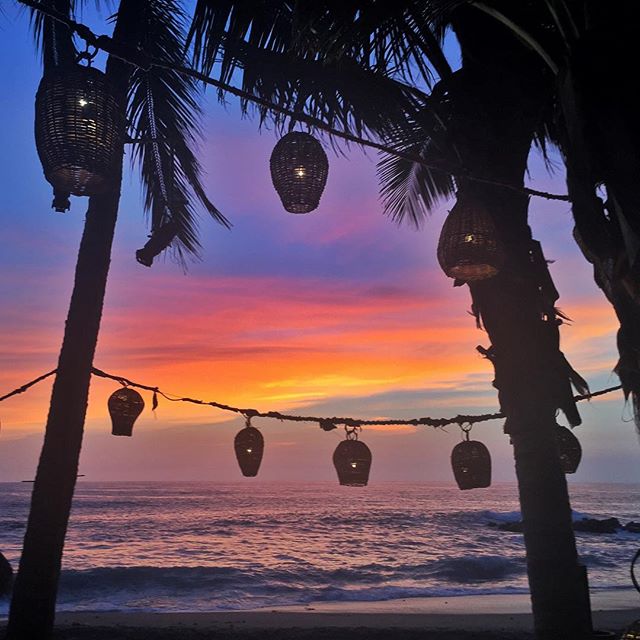 My Top 16 Travel Memories of 2016!
It's the end of the year and a time for self-reflection, so, of course I'm thinking about my travel adventures and how they've changed me. Travel has taught me so much and given me many priceless memories. On today's post I'll share my Top 16 Travel Memories, and what I have learned from them.
1. Spending New Years in Rio de Janeiro
Copacabana Beach, Rio de Janeiro
Lesson Learned: Take the crazy adventure! Memories are worth more than material items. For years I read about how amazing the New Years party is in Rio and wanted to go but the tickets were always SO expensive. Last year, I decided just to book it and brought in the New Year with 2 million other people in Copacabana Beach. It was worth every penny.
2. Kissing under the hot Sedona Sun!
 Sedona, Arizona
Lesson Learned: Perspective is a beautiful thing. While your problems may seem big at the time in the scheme of the world they are small and you can overcome anything!
3. Laughing with my best friends in Cabo San Lucas!
Lovers Arch, Cabo San Lucas, Mexico
Lesson Learned:  Value your friends. Never let your relationships fade away. They need time and attention. I love these girls more than anything! Our Cabo get away to celebrate Sarah's upcoming wedding kept us laughing all weekend and reminded me how important it is to make time for your friends.
4. Taking in the natural beauty of the Nærøyfjord Fjord!
Nærøyfjord Fjord, Norway
Lesson Learned: It's OK to forget the plan. When we were in Norway I had a long itinerary of things I wanted to see. Once we started exploring the countryside we were overcome by its beauty and my plan went out the window. We chose to take in the beauty of the countryside instead of rushing from point A to point B.  I don't regret it at all. You can always go back to a place but you can't recreate a moment. This moment was perfect.
5. Admiring the view of Manhattan
 New York City Skyline
Lesson Learned: Look at things from a different perspective. I have lived in New York City before, and I visit 4-5 times a year, but I had never taken a boat around the island until my cousin got married this fall. I saw the city in a completely new way. It wasn't the crowded, chaotic city I knew and loved, but a beautiful, quiet place. If you look at things from a new perspective you'll see them in a new way, and often that way is wonderful.
6. Getting lost in Visby
 Visby, Gotland Island in Sweden
Lesson Learned: Find value in getting lost. On our first day in Visby my husband and I were trying to find a restaurant and got completely lost along the way. It would have been easy to get annoyed with each other (and our GPS) but instead we decided to appreciate where getting lost took us. We found beautiful places we would have never seen like the one in this picture.
7. Unwinding in Sea Ranch, CA
Sea Ranch, CA
Lesson Learned: To understand how beautiful your life is sometimes you need to disconnect from it all. When we went to the Sea Ranch Lodge we embraced not having the internet or TV and focused on our surroundings and good conversation. I left the weekend feeling completely refreshed and thankful.
8. Exploring Hamlet's Castle
 Kronburg Castle, Helsingør, Denmark
Lesson Learned: Absorb History. As an avid reader of Shakespeare I had always wanted to visit Kronburg Castle, what is said to be the home to Elsinore in Hamlet. It was amazing to walk through the castle's halls and hear about the people that had lived there. Embracing other cultures and knowing their past is key to understanding the future.
9. Watching the Sunset in Sayulita, Mexico
Playa Esconida in Sayulita, Mexico
Lesson Learned: Face your pain to help heal your wounds. I lost my Grandmother a year and a half ago and found out while I was standing on this beach in Sayulita. I went back again this year and on the anniversary of her death there was an amazing sunset. I let myself cry, let her be with me and felt a lot better afterwards. She was there with me in that sunset.
10. Being stuck in Nashville!
Music Row, Nashville, TN
Lesson Learned: Mindset is everything. Things can go wrong but it's up to you how to handle the situation. On our way to Cleveland for our friend's wedding we had a very turbulent flight, diverted an attempted landing in Nashville, and ended up having to land in Memphis. We missed our friend's rehearsal dinner but to make their wedding drove to Nashville to catch an early morning flight. Even though we were exhausted and frustrated we decided to make the best of the situation and went out for the night Nashville. It ended up being one of my favorite nights of the entire year! We also made the wedding- it was beautiful!
11. Watching the planes land in Maho Beach, St. Maarten
Maho Beach, St. Maarten
Lesson Learned: Worry is worthless. Everyone who knows me knows I HATE FLYING, which is a bit crazy for someone who is on a plane every week at least once. Watching the planes land in Maho Beach I realized what ifs aren't real and it's pointless to stress about situations beyond my control.
12. Visiting my family in Houston!
Houston, Texas 
Lesson Learned: Don't forget where you came from and embrace your roots. Remember the values you were raised with and the people who raised you. They made you. Stay grounded. Love you family!
13. Reconnecting with my love in St. Barths!
 St. Jean Beach, St. Barths, French West Indies
Lesson Learned:  At the end of the day the people in our lives are who matter most and they should be put first every day. Treat them like they are everything because they are. After almost two months mostly apart because of our work schedules my husband and I reconnected in St. Barths and our connection is stronger than ever. Love you babe.
14. Having a NFL Moment in Pittsburgh
Heinz Field, Pittsburg, PA
Lesson Learned: Do your work and love it. I should almost write "lesson remembered" because every year I am thankful that I love what I do for a living and get to work with my best friends. One of my favorite moments this year was working on "The Bachelorette" when we were able to go to Heinz Field. It was such a fun day and incredible to see the stadium the way the players did.
15. Kissing in the Rain Room
 LACMA, in Los Angeles, CA
Lesson Learned: You can do anything if you set your mind to it. If the London-based artist collective Random International can create a space where it pours all around you, yet you don't get wet, then you know anything is possible. If you haven't gone, check out this exhibit before it leaves LACMA on January 22, 2017.
16. Exploring my roots in Sweden
 Stockholm, Sweden
Lesson Learned: The world is inherently kind. My Grandfather, who passed away before I was born, was born in Sweden so last summer I went to the country to explore my roots. Even with the language barrier the people in this country were so kind and wanted to help me learn all about their culture and my heritage. My favorite quote was from a cab driver who said, "When speaking Swedish just say everything with a smile and it sounds much better." I love that sentiment and she was right, everything did sound much better!
Happy New Year!!!
XOXO, 
Lindsay & Christopher